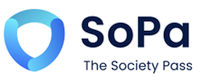 HO CHI MINH CITY, VIETNAM, Mar 29, 2023 – (ACN Newswire via SEAPRWire.com) – Society Pass Inc (Nasdaq: SOPA), Southeast Asia (SEA)'s next generation, data-driven, loyalty, fintech and e-commerce ecosystem, announces the official launch of its digital advertising platform, Thoughtful Media Group Inc (TMG), in the Vietnamese market.
Founded in 2010, TMG pioneered the use of multi-channel network for content creators in the Asian market. After being acquired by SOPA in July 2022, TMG has transformed into a multi-platform integrated advertising platform connecting content creators and brands.
With headquarters in Bangkok, Thailand, TMG has expanded its ecosystem of integrated advertising services to include Vietnam and Indonesia. Through a network of talented creators across multiple industries, TMG assists brands and merchants to build their businesses from awareness to effective conversion.
Mr. Rokas Sidlauskas, Chief Marketing Officer of SOPA Group, announced the launch of TMG in Vietnam, stating, "After almost one year of being acquired and joining the SOPA ecosystem, TMG has become a vital part of our integrated advertising and digital strategy. As a digital marketing powerhouse, TMG not only provides innovative marketing and branding services, but also helps other ventures in the SOPA ecosystem grow and acquire customers faster. Through strategic partnerships with SOPA's sister companies in other verticals, TMG generates additional benefits for users, such as our leading lifestyle platform Leflair. By partnering with TMG, Leflair leverages the TMG network of talented creators to review and sell their products across multiple online platforms like Youtube and Tiktok. SOPA is fully committed to the growth of TMG in SEA, and we are excited to see the innovative marketing campaigns that the new TMG after restructuring will bring to the region."
"Cultivating Vietnam's vast potential in the digital transformation is at the forefront of TMG's mission," said Thao Ngo, Representative of TMG Vietnam. "With our wealth of experience and deep understanding of the local Vietnamese market, TMG Vietnam provides brands and advertisers with top-notch services to maximise the effectiveness of their marketing budgets. By offering strategic advice and premium advertising services, TMG connects brands with consumers more efficiently, enabling them to expand their marketing businesses and tap into the full potential of the region."
Since joining the SOPA ecosystem, TMG has gained access to greater financial resources and technological capabilities of its parent company. And this access has enabled TMG to expand rapidly into new markets, upgrade its service offerings. Following its corporate restructuring, TMG has become a fully integrated marketing powerhouse with four core businesses: Online Platforms, Premium Brands, Social-selling, and Sports Marketing.
With its unique values of technological innovation, diverse content, and approaches through a network of talented creators, TMG Vietnam attracts bright talents, create and introduce them to the market through strategic content directions and massive online reach. TMG's premium marketing services help brands interact with consumers more effectively, thereby boosting business performances and bringing the awareness of those companies beyond Vietnam and out to the region.
About Thoughtful Media Group (TMG)
Founded in 2010, Thoughtful Media Group is a leading digital advertising platform in SEA. Through our network of talented creators across multiple industries in Thailand, Vietnam and Indonesia, we help brands maximise marketing budgets and achieve business objectives through some of the most innovative marketing campaigns in the region.
In 2022, Society Pass (Nasdaq: SOPA), the next generation acquisition-focused fintech and e-commerce ecosystem in SEA, acquired Thoughtful Media Group. Since then, TMG has fully evolved into a digital-first and fully integrated advertising powerhouse.
For more information, please visit:
Website at www.thoughtfulmedia.com
LinkedIn at https://www.linkedin.com/company/thoughtful-media-group-inc or
Instagram at https://www.instagram.com/thoughtfulmedia/ or
Facebook at https://www.facebook.com/thoughtfulmediaasia or
Twitter at https://twitter.com/ThoughtfulMedia.
About Society Pass
Founded in 2018 as a data-driven loyalty, fintech and e-commerce ecosystem in the fast-growing markets of Vietnam, Indonesia, Philippines, Singapore and Thailand, which account for more than 80% of the SEA population, and with offices located in Angeles, Bangkok, Ho Chi Minh City, Jakarta, Manila, and Singapore, Society Pass Incorporated (Nasdaq: SOPA) is an acquisition-focused holding company operating 6 interconnected verticals (loyalty, digital media, travel, telecoms, lifestyle, and F&B), which seamlessly connects millions of registered consumers and hundreds of thousands of registered merchants/brands across multiple product and service categories throughout SEA.
Society Pass completed an initial public offering and began trading on the Nasdaq under the ticker SOPA in November 2021. SOPA shares were added to the Russell 2000 index in December 2021.
SoPa acquires fast growing e-commerce companies and expands its user base across a robust product and service ecosystem. SoPa integrates these complementary businesses through its signature Society Pass fintech platform and circulation of its universal loyalty points or Society Points, which has entered beta testing and is expected to launch broadly at the beginning of 2023. Society Pass loyalty program members earn and redeem Society Points and receive personalised promotions based on SoPa's data capabilities and understanding of consumer shopping behaviour. SoPa has amassed more than 3.3 million registered consumers and over 205,000 registered merchants and brands. It has invested 2+ years building proprietary IT architecture to effectively scale and support its consumers, merchants, and acquisitions.
Society Pass leverages technology to tailor a more personalised experience for customers in the purchase journey and to transform the entire retail value chain in SEA. SoPa operates Thoughtful Media Group, a Thailand-based, a social commerce-focused, premium digital video multi-platform network; NusaTrip, a leading Indonesia-based Online Travel Agency; Gorilla Networks, a Singapore-based, web3-enabled mobile blockchain network operator; Leflair.com, Vietnam's leading lifestyle e-commerce platform; Pushkart.ph, a popular grocery delivery company in Philippines; Handycart.vn, a leading online restaurant delivery service based in Vietnam; and Mangan.ph, a leading local restaurant delivery service in Philippines.
For more information on Society Pass, please visit:
Website at https://www.thesocietypass.com or
LinkedIn at https://www.linkedin.com/company/societypass or
Facebook at https://www.facebook.com/thesocietypass or
Twitter at https://twitter.com/society_pass or
Instagram at https://www.instagram.com/societypass/.
Media Contact:
Public Relations Representative
Ms. Ha Nguyen – 0903 988579
hanguyen@sunrisesvn.com
Copyright 2023 ACN Newswire. All rights reserved. (via SEAPRWire)