SINGAPORE, May 2, 2023 – (ACN Newswire via SEAPRWire.com) – ONERHT Foundation Ltd, the corporate social responsibility vehicle of RHTLaw Asia LLP and the RHT Group of Companies (collectively, "ONERHT"), has appointed Mr. Jayaprakash Jagateesan, Group Chief Executive Officer of the AlDigi Group, as its new Board Director, effective 1 May 2023.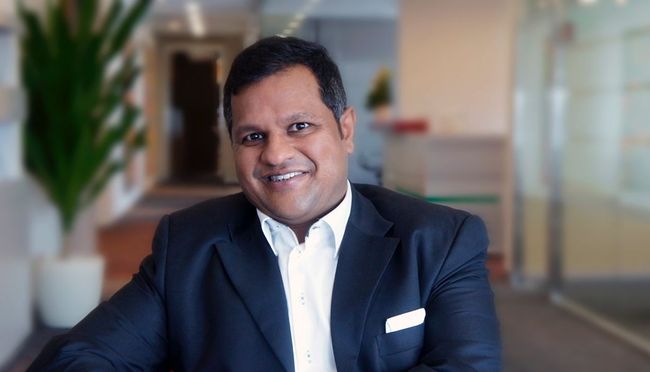 Mr Jayaprakash Jagateesan
Prakash also holds various positions both within and outside ONERHT and is an active member of the community who contributes to meaningful causes aligned with the Foundation's core pillars of education, environment and sustainability, disadvantaged groups, as well as arts and sports.
He is the Deputy Chairman and Co-Founder of SDAX Exchange, Director of carbon trading platform AirCabon Exchange, Director of Global Indian International School, Vice Chairman of the Singapore Indian Education Trust (SIET), Member of the Singapore Hockey Federation Disciplinary Sub-Committee and an avid golfer who regularly participates in charity tournaments.
Mr Jayaprakash Jagateesan, Director of ONERHT Foundation Ltd, said, "The Foundation's flagship events have been a prominent fixture on ONERHT's calendar for many years and I have witnessed the Foundation's evolution and growth first-hand. I look forward to playing a more active role in supporting the Foundation's efforts to inspire a philanthropic culture of doing good."
Ms Kaylee Kwok, Chairman of ONERHT Foundation, said, "In line with the Board's ongoing succession plans, we recognise the importance of progressively refreshing the Board to address the evolving needs of the Foundation. Prakash's appointment ensures that the Foundation's Board will continue to have an appropriate mix and diversity of skills, professional experience, and personal qualities to collectively advance the Foundation's initiatives and programmes to give back to the community."
"We welcome Prakash to the Board and look forward to his contributions as we work closely together on our mission to provide a framework, platform and channel for corporate social responsibility and pro-bono initiatives," added Ms Kwok.
Since its inception in 2015, the Foundation has with the support of its donors and sponsors been able to raise more than S$4 million for more than 24 charitable organisations.
ONERHT Foundation Ltd
A Singapore registered charity and grant-making philanthropic organisation, ONERHT Foundation Ltd enables RHTLaw Asia LLP and the RHT Group of Companies (collectively, "ONERHT") to do right and do good through various charitable endeavours.
Set up by ONERHT in 2015, the Foundation was registered as a Singapore charity by the Commissioner of Charities and a grant-making philanthropic organisation by the Inland Revenue Authority of Singapore on 16 September 2016 and 28 November 2016 respectively.
The Foundation seeks to establish, inspire and encourage the right philanthropic culture among the corporate and legal fraternity of giving back to the community in a focused, hands-on and meaningful manner. Since its inception, the Foundation has raised more than S$4 million to support more than 24 beneficiaries involved in education, the environment and sustainability, disadvantaged groups as well as the arts and sports. For more information, please visit www.onerht.foundation
For media enquiries, please contact:
Elliot Siow / elliot.siow@rhtgoc.com / +65 8375 0417
Copyright 2023 ACN Newswire. All rights reserved. (via SEAPRWire)