Chigasaki, Japan, Oct 3, 2023 – (JCN Newswire via SeaPRwire.com) –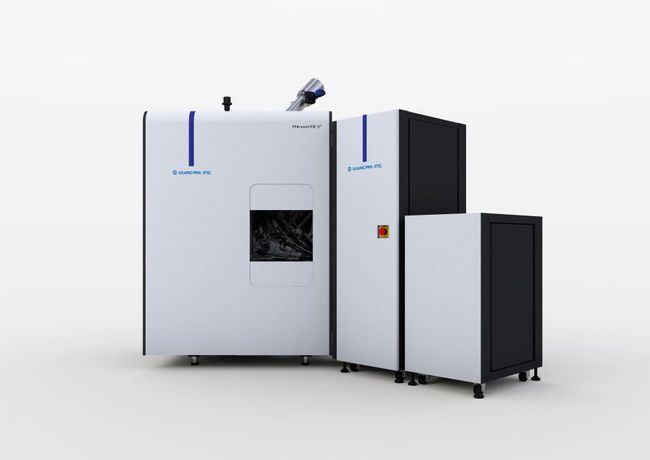 'PHI nanoTOF 3+' Time-of-Flight Secondary Ion Mass Spectrometry Instrument
Chigasaki, Japan, Oct 3, 2023 – (JCN Newswire via SeaPRwire.com) – ULVAC-PHI, Inc. has launched sales of the latest model of its flagship Time-of-Flight Secondary Ion Mass Spectrometry (TOF-SIMS) instrument, the 'PHI nanoTOF 3+.'
Overview
We are pleased to announce the launch of the PHI nanoTOF 3+. This new product release comes two years after its predecessor, the PHI nanoTOF 3. The new model builds upon the foundation of the PHI nanoTOF 3 and introduces the following three new features.
1. Newly Developed Mass Analyzer
The newly developed mass analyzer inherits the advantages of the traditional TRIFT analyzer while enhancing the mass resolution (m/Δm) from 12,000 to 15,000. This advancement allows for the clear separation of peaks that were previously indistinguishable, enabling high-precision and reliable spectra analysis. It provides the best solution to meet the demands of research and industrial fields.
2. Comprehensive Analysis Enabled by a New Sample Handling System
A single analytical technique may not provide a full understanding of advanced materials. The new sample handling system in PHI nanoTOF 3+ achieves full compatibility with PHI XPS and AES instruments, enabling comprehensive analysis. Furthermore, this new system allows for sample transfer between PHI surface analysis instruments while preventing exposure to the atmosphere, making it an indispensable tool for analyzing advanced materials like battery and catalyst samples.
3. Automation of Measurements
The most important feature of PHI nanoTOF 3+ is the automation of TOF-SIMS measurements, which is a significant advancement from traditional manual operation. After determining analysis positions and recipes based on photos acquired in the sample introduction chamber, continuous measurements can be performed automatically. This new feature is effective for a wide range of materials, from inorganic materials like semiconductors and batteries to organic materials like polymers and biological samples. Furthermore, high-quality data can be available regardless of operator's skill level.
In summary, PHI nanoTOF 3+ offers mass spectra with higher mass resolution than our previous model. The new sample handling system on PHI nanoTOF3+ enables comprehensive analysis with PHI XPS and AES instruments, especially for atmosphere-sensitive advanced materials. With the automation measurement function, PHI nanoTOF3+ provides high-quality data regardless of the sample type and operator skill level. The new features of the PHI nanoTOF 3+ deliver enhanced performance and measurement efficiency, showing its value on effortless and smooth measurement for research applications and quality control demands.
For inquiries, please contact:
Product Strategy Dept, ULVAC-PHI, Inc. 
Tel: +81-467-85-4220 (Sales)
Email: marketing@ulvac-phi.com
Related website
https://www.ulvac-phi.com/" target="_blank" rel="noopener">https://www.ulvac-phi.com
About ULVAC-PHI, Inc.
ULVAC-PHI, Inc. was founded in 1982 and provides advanced surface analysis instruments to universities and leading-edge industries worldwide for research and development. The company provides comprehensive surface analysis technology-based solutions for materials and devices including metals, polymers, semiconductors, batteries, organic and inorganic devices and microelectronics. For more information, visit https://www.ulvac-phi.com" target="_blank" rel="noopener">https://www.ulvac-phi.com.
Time-of-Flight Secondary Ion Mass Spectrometry (TOF-SIMS)
TOF-SIMS (Time-of-Flight Secondary Ion Mass Spectrometry) is one of the surface analysis techniques that involves irradiating solid samples with an ion beam (primary ions) and then utilizing the time-of-flight difference to separate the emitted ions (secondary ions) from the surface. It provides information about elements or molecular species within 1-2 nm depth or less from the sample surface with high detection sensitivity. TOF-SIMS finds applications in various fields, including quality control, failure analysis such as contamination analysis in industrial materials, as well as the analysis of phenomena occurring at the surfaces and interfaces of advanced materials. Consequently, TOF-SIMS has proven itself for research facilities in universities and industrial research purposes.
Copyright 2023 JCN Newswire via SeaPRwire.com.