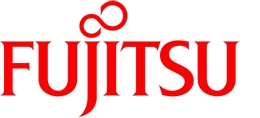 TOKYO, Apr 18, 2023 – (JCN Newswire via SEAPRWire.com) – Fujitsu and Anthesis Group (Anthesis), a UK-headquartered global sustainability firm with a proven track record in climate change strategies, today announced the signing of a global partnership to support customers' efforts to achieve carbon neutrality in their businesses.
As the largest pure-play sustainability firm globally, supporting more than 2,600 clients to set and achieve their climate change goals, Anthesis is at the forefront of using digital innovation to drive impact. Designed from the insights of over 4,000 Greenhouse Gas (GHG) footprints globally, RouteZero is part of the Anthesis Digital suite of Software-as-a-Service (SaaS) solutions. It delivers a comprehensive GHG reduction platform which combines detailed action planning with transparency and ease of use, backed by unrivalled expertise from 1,100 climate analytics specialists.
Under the collaboration, Fujitsu and Anthesis plan to provide an end-to-end solution combining intelligent climate planning to optimal investment strategies and implementation activities to customers in Europe in the first half of fiscal 2023, with plans to expand their services to other regions in fiscal 2024.
Yuuki Yamamoto, VP, Head of Sustainable Manufacturing, Cross Industry Solutions Business Unit, Fujitsu, comments, "Achieving genuine sustainability as a company involves maximizing corporate value by pursuing both conventional, short term financial indicators, as well as non-financial objectives, encompassing factors like ESG management. This holistic, sustainability-driven approach is the point of departure for our collaboration, and we are confident Anthesis, with its extensive experience in the global field of sustainability consulting and digital implementation, will complement our own leading-edge technologies to position us to maximize the value we offer to our customers."
Richard Peagam, Head of Digital, Anthesis, comments: "We are at a pivot point in history where it is acknowledged that we have the tools and knowledge available to curb and adapt to climate change; we now need the commitments and collaborations to drive results. Through our partnership with Fujitsu and utilising the RouteZero tool, I'm confident we can expedite the scale and pace of decarbonisation by leaning into our end-to-end digital solutions and Fujitsu's trusted advisor status."
Background
ESG management and sustainability transformation (SX) represent an increasingly urgent priority for companies worldwide. Many businesses are required to not only disclose financial information but are also placing an increased emphasis on the disclosure of non-financial information relating to environmental and societal issues. Realizing the common global goal of carbon neutrality remains a focal point of these efforts, and measures for calculating and visualizing CO2 emissions in business operations are gaining growing importance.
Outline of the partnership
Fujitsu and Anthesis will collaborate to support customers in achieving carbon neutrality through initiatives promoting digital transformation (DX) and SX. This will include the delivery of services through the RouteZero platform such as strategic planning, data collection and visualization, as well as smoother information disclosure through data utilization.
By partnering with Anthesis, a company with robust capabilities in the European market, Fujitsu will be able to further accelerate its global business strategy while contributing to its commitments to promoting sustainability.
Fujitsu aims to provide the services developed in this partnership as an offering for "Sustainable Manufacturing", one of the key focus areas of "Fujitsu Uvance," Fujitsu's portfolio of global solutions to contribute to the realization of a sustainable world. By supporting Fujitsu's clients on their decarbonization journey through RouteZero, Anthesis will fortify its ambition of eliminating 3GT of Co2e on behalf of clients by 2030.
About Fujitsu
Fujitsu's purpose is to make the world more sustainable by building trust in society through innovation. As the digital transformation partner of choice for customers in over 100 countries, our 124,000 employees work to resolve some of the greatest challenges facing humanity. Our range of services and solutions draw on five key technologies: Computing, Networks, AI, Data & Security, and Converging Technologies, which we bring together to deliver sustainability transformation. Fujitsu Limited (TSE:6702) reported consolidated revenues of 3.6 trillion yen (US$32 billion) for the fiscal year ended March 31, 2022 and remains the top digital services company in Japan by market share. Find out more: www.fujitsu.com.
About Anthesis
Anthesis is the sustainability activator. Proud to be a B Corp, we seek to make a significant contribution to a world which is more resilient and productive. We do this by working with cities, companies, and other organisations to drive sustainable performance. We develop financially driven sustainability strategies, underpinned by technical expertise and delivered by innovative collaborative teams across the world.
The company combines the reach of big professional services groups with the deep expertise of boutiques. Anthesis has clients across all industry sectors and from innovative start-ups to corporate multinationals such as Reckitt, Cisco, Tesco, Nestle, and Target.
The company brings together 1,100 experts operating in 40 countries around the world and has offices in Andorra, Belgium, Brazil, Canada, China, Colombia, Finland, France, Germany, Ireland, Italy, the Middle East, the Netherlands, the Philippines, Portugal, South Africa, Spain, Sweden, the UK, and the US. www.anthesisgroup.com.
Press Contacts
Fujitsu Limited
Public and Investor Relations Division
Inquiries (bit.ly/3rrQ4mB)
Anthesis
Charlotte Chadwick, Global PR Manager at Anthesis
E-mail: charlotte.chadwick@anthesisgroup.com
Phone: +44 7515 854 510
Copyright 2023 JCN Newswire. All rights reserved. (via SEAPRWire)