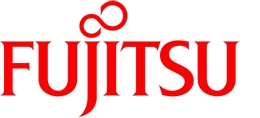 TOKYO, May 18, 2023 – (JCN Newswire via SEAPRWire.com) – Fujitsu today announced the commercial debut of its "Biodrug Design Accelerator," a platform to manage research processes for peptide (1) drug discovery, which many regard as a promising frontier in the field of new drug development. Fujitsu launched the new platform to pharmaceutical companies in Japan on May 18 with plans to expand the offering to the global market in the third quarter of fiscal 2023.
The new platform represents part of Fujitsu's ongoing efforts to contribute to the creation of a healthy society as part of its vision for "Healthy Living" under Fujitsu Uvance.
Biodrug Design Accelerator will support peptide drug discovery scientists in pharmaceutical companies to accelerate and improve the efficiency of peptide drug development, specifically through the cycles "design, make, test, analyze" (DMTA) (2), ultimately enabling accelerated and informed design of peptide drug candidates as well as efficient communication among scientists regarding synthesis and testing. The new platform is also compatible with HELM (3), a method of describing complex biomolecules.
Moving forward, Fujitsu plans to expand the platform's functionality to also support research for nucleic acid drugs (4) and antibody drugs (5).
The development of the platform represents the fruit of ongoing collaboration between Fujitsu and PeptiDream Inc. (hereinafter PeptiDream) (6). PeptiDream offered support in the research and development of the new drug discovery platform as well as in the evaluation of its different functions and operability.
Keiichi Masuya, Executive Vice President and Director of PeptiDream Inc., comments:
"We are delighted to see that the new platform that we have jointly been developing with Fujitsu will now be available to a wider range of users. We are confident that the new platform will become a truly useful tool in the field of drug discovery by incorporating various feedback from our researchers, who are promoting actual drug discovery projects. We hope that many pharmaceutical companies will successfully introduce this platform to their business to realize the full potential of peptide drug discovery. We anticipate that the platform's future integration of analysis with various advanced technologies will open the door for the creation of innovative new drugs."
Background
Peptide drug discovery requires expertise and contribution from a diverse team of skilled individuals, including chemists, biologists, and more recently, computer scientists. However, effective collaboration across diverse and highly specialized groups remains a difficult task. Drug designers are often forced to manage data across various disparate software environments, trying to corroborate a hypothesis with laboratory results, ultimately slowing down the search for successful drug candidates.
To address these inefficiencies and ultimately accelerate the peptide drug design lifecycle, Fujitsu launched Biodrug Design Accelerator, a web-based compound design and collaboration platform that enables diverse scientists at different stages of the drug design lifecycle to consolidate data in a single integrated solution.
The platform assists peptide designers with visualization of amino acid sequences for each peptide, clean organization of results from experiments, as well as associated reference material, ultimately contributing to an efficient workflow and faster identification of peptide drug candidate compounds.
Features of the newly developed "Biodrug Design Accelerator" platform
1. Integration of data generated at each stage of the discovery process to enable centralized management
By visualizing the progress of different research processes and managing a variety of data including candidate peptides, assay data (7), and lead peptides in an integrated manner, and linking them to different processes, the new platform enables visualization and clear identification of the DMTA cycle, leading to increased development efficiency.
The platform uses HELM, a method of describing complex biomolecules composed of about 5 ~ 50 amino acids, and enables description and management of simulation results.
2. User-friendly design of peptides in conjunction with simulations
– The new platform enables drug designers to easily edit the sequence of amino acid sequences that comprise peptide compounds, generating design-sets with multiple mutations
– Researchers can evaluate peptides by checking multiple simulations, including activity values, physical properties (8) and chemical structures derived from experiments; the designed lead compounds can then be used in experiments to synthesize the peptides, and the results are fed back in a continual cycle
3. Chat function for team member discussions and knowledge sharing
An integrated chat function allows multiple researchers to share, discuss, and exchange information in real time while showing data; researchers can further keep a record of the shared information and know-how
Future Plans
Moving forward, Fujitsu aims to expand the newly developed platform to the global market and extend its modalities (9) in nucleic acid and antibody drugs in addition to peptide drugs. By implementing data analysis and simulation functions on the platform in combination with Fujitsu's quantum-inspired "Digital Annealer," and "Fujitsu Computing as a Service," a cloud service portfolio including AI and HPC technologies, Fujitsu will contribute to enhance the business efficiency of pharmaceutical companies and support early market introduction of innovative pharmaceuticals.
Under the concept of Virtual Pharma, Fujitsu will further aim to cover some of the research functions of pharmaceutical companies and contribute to the creation of innovative new drugs.
(1) Peptide:
Peptides are compounds in which two or more amino acid molecules are linked by chemical bonds in a chain or a ring.
(2) DMTA cycle:
Design-Make-Test-Analyze cycle; a cycle in which a chemical compound is designed, synthesized, evaluated, and analyzed.
(3) HELM:
Hierarchical Editing Language for Macromolecules; notation for describing drug discovery modalities such as peptides and nucleic acids.
(4) Nucleic acid drugs:
Drugs using nucleic acids that control genetic information.
(5) Antibody drugs:
Drugs for which antibodies against substances causing disease which have been artificially produced.
(6) PeptiDream Inc.:
Head Office: Kawasaki City, Kanagawa Prefecture, Japan; Representative Director, President, Chief Executive Officer (CEO): Patrick C. Reid
(7) Assay data:
Data obtained by measuring qualitatively and quantitatively the amount, functional activity, and reaction of a sample such as a candidate peptide.
(8) Activity values and physical properties:
The activity value indicates the property that acts on the drug discovery target, and the physical property value indicates the physicochemical property of the compound such as solubility and membrane permeability.
(9) Modalities:
New therapeutic methods including small molecule drugs, antibody drugs, nucleic acid drugs, cell therapies, gene cell therapies, and gene therapies.
About Fujitsu
Fujitsu's purpose is to make the world more sustainable by building trust in society through innovation. As the digital transformation partner of choice for customers in over 100 countries, our 124,000 employees work to resolve some of the greatest challenges facing humanity. Our range of services and solutions draw on five key technologies: Computing, Networks, AI, Data & Security, and Converging Technologies, which we bring together to deliver sustainability transformation. Fujitsu Limited (TSE:6702) reported consolidated revenues of 3.7 trillion yen (US$28 billion) for the fiscal year ended March 31, 2023 and remains the top digital services company in Japan by market share. Find out more: www.fujitsu.com.
Press Contacts
Fujitsu Limited
Public and Investor Relations Division
Inquiries (bit.ly/3rrQ4mB)
Copyright 2023 JCN Newswire. All rights reserved. (via SEAPRWire)