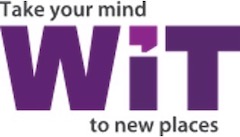 SINGAPORE, Oct 5, 2023 – (ACN Newswire via SeaPRwire.com) – The Asia Travel Technology Industry Association (ATTIA) and Web in Travel (WiT) are delighted to announce the winners of the inaugural Travel Changemakers Awards 2023.
From over 100 entries, 10 were selected as representing best practice. The Awards seek to recognise innovators who have harnessed technology to usher in a brighter future for the Asia Pacific region. The winners were revealed at the WiT Singapore Conference held on 3 October 2023.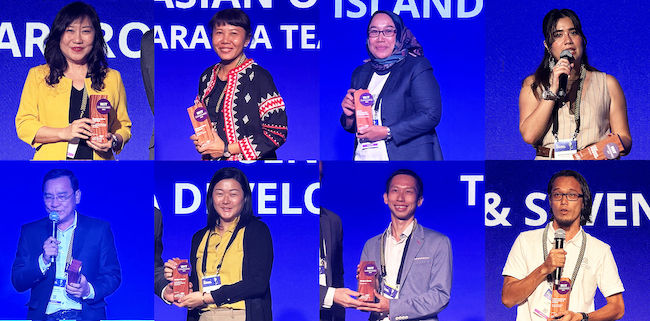 The Travel Changemakers Awards 2023 are organised by WiT in conjunction with ATTIA to celebrate innovators in the Asia Pacific who seized the opportunity to introduce new initiatives and programs to transform their organisations and impact the entire industry.
"Bringing action to our thoughts, we focused on common elements – the environment, empowering local communities, nurturing talent – which led to the creation of the Travel Changemakers Awards 2023. We are thrilled to have the Asia Travel & Tech Industry Association's support for this inaugural event. As I read through all the entries, I was inspired by the creativity, innovation, and the remarkable individuals making positive changes in the world," said Yeoh Siew Hoon, founder of Web in Travel.
These changes are marked by the imaginative and clever use of technology at their core.
Chris Kerin, Managing Director of Asia Travel Technology Industry Association (ATTIA), shared, "ATTIA is primarily trying to drive collaborative relationships between members, governments and the rest of the industry. We want to promote the good work that is being done by everyone – government departments, NGOs, not-for-profit enterprises, and the private sector. If we can highlight all the good that is happening, it is a clear way for us to strengthen relationships and demonstrate our support for the industry."
The 11 esteemed judges are recognisable leaders in their field and represented all aspects of the industry from tourism to hospitality, aviation to ground transportation.
Honours List
Comprising five distinct categories, Environmental Awareness and Action, Local Community Engagement, Hidden Gems, Regenerative Tourism, and Diversity & Inclusion, those honoured for each category are listed as follows. Many of the programs used technology to communicate their message and reach new audiences.
1. Environmental Awareness & Action Award
2. Local Community Engagement
3. Hidden Gems
4. Regenerative Tourism
5. Diversity & Inclusion
Message from the Judges
The distinguished judges who supported the inaugural awards have honoured as visionaries those applicants whoturned their ideas into action. The judges were impressed with how the travel, tourism, and hospitality industries leveraged the lessons learned from the pandemic to map out a more promising journey for all travellers in thefuture.
Kenneth Lim, Assistant Chief Executive of Marketing Group at Singapore Tourism Board: "Being part of the judging panel for the WiT Travel Changemakers Awards has been an eye-opening experience. The entrants showcased remarkable innovation and dedication, and their impact on the industry is tangible. As we move forward, I anticipate even more transformative initiatives, as these awards inspire continuous growth and a future where travel remains dynamic, sustainable, and accessible for all. I am also proud to recognise these creative and meaningful innovations here in Singapore, where we bring together forward-thinking partners to meet, exchange ideas, and forge global connections."
Loic Dujardin, Head of ESG at Traveloka: "We have seen some impressive submissions at the inaugural WiT Travel Changemakers Awards that comprise innovative, tech-driven programs that deliver a positive and tangible impact on the ground. With today's consumers seeking more green experiences, Traveloka is heartened to see the industry embed sustainability in all that we do as we strive for a more equitable future."
Rod Cuthbert, Chairperson at Jayride and Board Member of Veltra (Tokyo) and Tourism Tasmania; Founder of Viator: "The Hidden gems category was just that: some really surprising and thoughtful projects that have not only been very successful, they'll definitely serve as examples for similar communities and businesses throughout the region."
Aya Aso, CEO of SAVVY Collective: "I am honoured to have had the opportunity to learn about many of your initiatives, and at the same time, I am impressed by your energy. I know that many initiatives are still halfway to the success goal you may have set, but it is wonderful to see your powerful initiatives that start from small things and with something you are facing in front of you. A real changemaker is someone who does not stop here, but keeps going until the world is acting spontaneously. Good luck with your continued journey."
For further information about the Awards, please kindly access this link.
MEDIA CONTACT:
Windy Oktaviani
PINPOINT PR
windy@pinpointpr.sg
+62 811 910 9266
Sheree Tan
PINPOINT PR
sheree@pinpointpr.sg
+65 8313 9472
Copyright 2023 ACN Newswire via SeaPRwire.com.